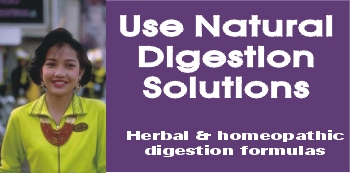 Dietary Fiber Supplement
Use the best dietary fiber supplements and nutritional vitamin fiber supplements for all digestion problems.
Fiber Supplements on this page:


Your Satisfaction Guaranteed :


Service : priority mail 2 to 3 days for USA customers.

Purity : 100% natural, no fillers, preservatives or additives.

Quality :organic or wild craft used when possible.

Value : great value for the price you pay.

Other Digestion Supplements;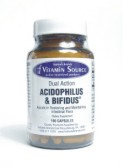 Acidophilus & Bifidus
Acidophilus & Bifidus provides beneficial bacteria needed for restoring and balancing intestinal flora in both the upper and lower gastrointestinal tracts.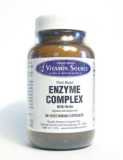 Digestive Enzymes
Digestive enzymes are proteins specially tailored to break down foods into nutrients that your body can then readily digest. The human body produces some 22 different digestive enzymes.




Homeopathic Digestion
Digestion Aid is a liquid homeopathic treatment that includes some of the following natural ingredients;
Money Back Guaranteee
60 day Money Back Guarantee with a 2 product limit.

NaturesBrands.com,
Use the best dietary fiber supplements and nutritional vitamin fiber supplements for all digestion problems.


Psyllium Husk Powder
A dietary fiber supplement to support colon heath, constipation and digestion.
This Fiber Supplement : is rich in dietary fiber and been used to help support colon cleansing, constipation and the digestive tract. Dietary fiber is deficient in the diets of most Americans due to frequent consumption of over-processed foods, stripped of their natural fiber content.

Digestion Health : The recommended intake of dietary fiber for the general public is from 20-40 grams of fiber per day for optimal intestinal health. Short-term inadequate fiber intake can cause stomach discomfort, such as constipation, and over time it can lead to more serious and uncomfortable complications like diverticulosis, causing unwanted pain and discomfort.

Weight Loss & Cholesterol : Fiber is a very important as a dietary supplement for cholesterol and weight loss programs.

Natural Psyllium Husk : Our psyllium husk fiber offers a natural, gentle source of fiber, which can help promote proper digestion and support healthy cholesterol levels in the body.

Directions : Psyllium husk may be added to food, cereal, smoothies or just taken on its own as a drink in water. For the best fiber supplement program combine with digestion herbs, fiber plus, digestive enzymes or acidophilus see the digestion page for details.


Psyllium Husk Powders
12oz / 340g Code : 15513 Normal Price $ 15.53
Everyday Low Price $ 9.32

Safety Notes: Drink lots of water (at least 2 glasses)


Fiber Plus + Flax & Rice
A dietary fiber supplement to aid digestion and constipation. Vegetarian formula.
A great all natural dietary fiber supplement to increase the amount of digestion fiber in your diet. Helps clean colon and keep bowl movement regular. May also be used as a fiber dietary supplement to take between meals. Must be taken with 8ox of water, the ingredients expand and help increase fiber in the diet.

May be used in conjunction with Acidophilus & Bifidus, enzymes with herbs or with our herbal digestion Formula.


Fiber Plus Digestion Aid
60 Veg Capsules Code: 0343
Price $ 15.95

Safety Notes: Do not take if pregnant. Natural nutritional vitamin fiber supplement suitable for vegetarians. Do not take if you have a blocked colon.Must be taken with 8ox of water.

Back to top of page