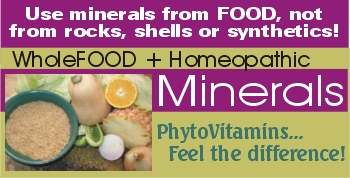 Natural Mineral
Supplements
Mineral Food Supplement, An all natural vitamin store with an iron food supplement, magnesium food supplement, potassium food supplement, natural calcium supplement and silica supplement.
Natural Calcium & Whole Food Minerals on this page:


Your Satisfaction Guaranteed :


Service : priority mail 2 to 3 days for USA customers.

Purity : 100% natural, no fillers, preservatives or additives.

Quality : whole food, organic or wild crafted used when possible.

Vegetarian : capsules and ingredients suitable.

Value : great value for the price you pay.

Other Green Whole Food Supplements;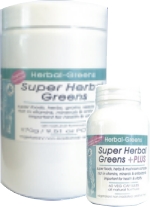 Super Green Foods
With a super green food supplement: Super greens is packed with over 30 different vitamin, mineral and enzyme rich super green foods.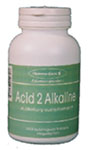 Alkalize Your Body
When the body is in a constant state of acidity it gives rise to an environment conducive to disease.




Antioxidants
With a specific blend of natural herbal antioxidants plus a super antioxidant mushroom and brewers yeast complex.





High Blood Pressure Herbs
Some herbs are known to help improve circulation, and in some cases help to control and reduce blood pressure levels.
Natural Calcium, Magnesium, Potassium and Iron Supplements made from Whole Food;
The average mineral and calcium supplement is made from rocks, coral or sea shells. These types of minerals, are in form which is very difficult for the body to absorb. Although some of these raw minerals are treated, it is still questionable whether or not proper absorption occurs and what the long term benefits are.
A calcium alternative is whole food calcium + homeopathic calcium combined:
Homeopathic calcium is prepared in a solution and then divided many times into very small dose for easy absorption and assimilation by the body. Homeopathy calcium supplement is based on the understanding that your body can absorb smaller quantities more readily than larger quantities at a time.

Calcium is the most abundant mineral in the human body, comprising over 1.5 percent of the total body weight.
Transmission of nervous impulses along nerves, the release of neurotransmitters, and the contraction of muscle, including heart muscle and smooth (involuntary) muscle, depend on calcium. It is essential for many enzyme reactions, both inside and outside cells, as well as general cellular structure, and is an essential component of the blood clotting mechanism.

Recent research indicated that modern diets contain only around one-third of the calcium needed. "But how do you know which calcium to take or which foods contain the highest concentration of calcium?" For most people in the Western world, the primary source of calcium is dairy products (and especially cow's milk). However, this is a mistake to assume that dairy products are the best source of calcium.

Calcium is present in an extremely wide range of foods, many of which contain it in far higher quantities than milk. These alternative sources are, on the whole more nutritionally balan .ced than milk, which has high calcium and saturated fat, but is poor in magnesium and iron. Calcium and magnesium are minerals that wok in tandem in a healthy body and a dietary excess of one will mean a consequent reduction in the level of the other leading to imbalance.

The absorption of calcium from calcium carbonate depends somewhat on the calcium becoming solubilized and ionized by stomach acid. This does not readily happen with calcium carbonate-the most widely used supplement, especially as stomach acid tends to decrease as we age. Also, some of the unrefined sources of carbonates have been found to be contaminated with other things some of them potentially harmful like lead

It is far better to obtain your calcium from vegetarian foods like bean curd, dark green vegetables, and nuts and seeds which are high in both calcium and magnesium. Furthermore, the fats in nuts and seeds contain essential polyunsaturated fatty acids in large amounts. These are vital for healthy nerve immune, hormonal, and brain function. In adults, women are more often calcium-deficient than men and, in the elderly (especially elderly women) deficiency can be considerable.

Osteoporosis occurs because of problems with both the mineral (calcium, magnesium) and the non mineral (protein matrix) components of the bone. In adults, a low calcium intake resulting in calcium deficiency may, in fact, lead to bone softening-osteomalacia. In the disease osteoporosis, there is a decrease in the organic component of bone in addition to a lack of calcium, magnesium, and other minerals.

Because bone is a living tissue, it is constantly being broken down and rebuilt as conditions dictate. Normal bone metabolism depends on many nutritional and hormonal factors, and the liver and kidney have a regulatory effect in addition to the overall control mechanism of the parathyroid glands, which keep blood calcium levels within very narrow limits.

Estrogen and boron are also regulatory in preventing the excessive breakdown of bone tissue within our bodies. Several factors may be responsible for osteoporosis. High protein diets are very acid-forming and this causes loss of calcium. Also, diets high in meat will be high in phosphorus, which also causes calcium loss.

Refined sugars have been shown to increase the urinary loss of calcium. There is some evidence that a vegetarian diet (both lacto-ovo and vegan) is associated with a lower risk of osteoporosis.

On the whole, vegetarian diets are likely to contain a greater amount of trace minerals, many of which will be involved in bone maintenance.


Money Back Guarantee
We are so confident that you will be satisfied, that we offer a 60 day Money Back Guarantee with a 2 product limit.

NaturesBrands.com,
Calcium Food Supplement, An all natural vitamin store with an iron food supplement, magnesium food supplement, potassium food supplement and silica supplement rich in minerals.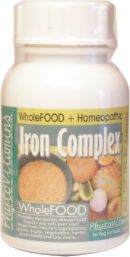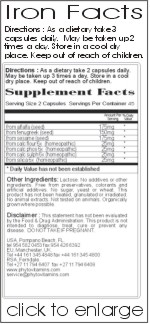 Whole Food + Homeopathic Iron
Natural Whole Food Iron Supplement.
Homeopathic + Whole Food Iron: One of the most important functions of iron in the body, is the production of hemoglobin and myoglobin and the oxygenation of red blood cells. Iron deficiency symptoms include anemia, brittle nails and hair, dizziness, fatigue, hair loss and nervousness.
Dr Schuessler Homeopathic Doctor: The easy to assimilate homeopathic calcium ingredients have been prepared in accordance with Dr Schuessler a prominent Homeopathic Doctor. All homeopathic minerals have been potentized, repeated dilution and succussion (vibration) of the mother tincture.

100% whole food + homeopathic minerals
Unique format allows for excellent absorption.
Contains whole foods rich in natural calcium.
No minerals from the ground / earth.
Vegetarian capsule and lacto vegetarian formula.
Additive free & chemical free.

Purest supplement: PhytoVitamins are probably the purest complete whole food mineral supplements you and your family will ever use. May be used in combination with the super green food formula or our chelated iron supplement.

Whole Food Iron Supplement
90 Veg Capsules 2225
Everyday Low Price $ 14.65
Safety Notes: Do not take if pregnant. Suitable for lacto vegetarians. ***RDA, Food and Other Ingredients

Back to top of page