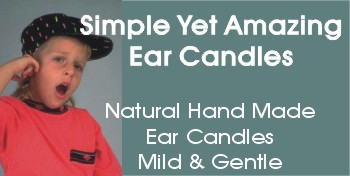 Ear Infection Remedy
Ear infection remedy using a natural remedy for ear infection and homeopathic remedy for ear infection.
Ear Candles & Drops on this page:


Your Satisfaction Guaranteed :


Service : priority mail 2 to 3 days for USA customers.

Purity : 100% natural, no fillers, preservatives or additives.

Quality :organic or wild craft used when possible.

Vegetarian : capsules and ingredients suitable.

Value : great value for the price you pay.

Other Ear & Eye Supplements;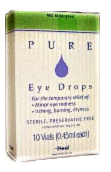 Natural Eye Drops
For temporary relief of minor eye redness, itching, burning, and dryness. These pure natural eye drops are sterile and preservative free.





Detox Supplement
Herbs used as to detoxify the lymphatic system are effective at removing unwanted pollutants such as waste, environmental toxins, alcohol, heavy metals, drugs and similar toxins.



Antioxidant Herbs
With a specific blend of natural herbal antioxidants plus a super antioxidant mushroom and brewers yeast complex.


Money Back Guarantee
We are so confident that you will be satisfied, that we offer a 60 day Money Back Guarantee with a 2 product limit.

NaturesBrands.com,
Ear infection remedy using a natural remedy for ear infection and homeopathic remedy for ear infection.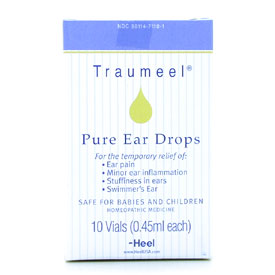 Homeopathic Ear Drops
Serving Size:
1 vial
10 vials / box

Ingredients :
Arnica montana D2
Calendula officinalis D2
Chamomilla D3
Symphytum officinale D6
Achillea millefolium D3
Belladonna D2
Aconitum napellus D2
Bellis perennis
Hypericum perforatum D2
Echinacea angustifolia D2
Echinacea purpurea D2
Hamamelis virginiana D1
Mercurius solubilis D6
Hepar sulphur D6
In a saline solution.

Homeopathic Ear Drops
Homeopathic remedy for minor ear inflammation, stuffiness in ears & swimmer's ear naturally,
Natural ear drops : For the temporary relief of ear pain, minor ear inflammation or Stuffiness in ears or swimmers ear. Safe for babies and children.

Homeopathic ear drop use : Adults and Children over 5, up to three times daily, pour the contents of one vial directly into the affected ear. Infants and Children up to 5: 1/2 adult dose.

Contains : 1 box of 10 sterile vials of 0.45 ml each Dosage: Adults and children : in general, pour content of 1 vial directly into the ear up to 3 times daily or as directed by a healthcare practitioner.

May be used alone or in combination with ear candles to remove unwanted ear wax.


Homeopathic Ear Drops
10 vials Code : 9720114
Price $ 15.90
Shipping and Handling $ 4.95 : Free shipping over $50

Safety Note : Pregnant or lactating women should consult with a licensed physician and/or pharmacist prior to taking dietary supplements.

Back to top of page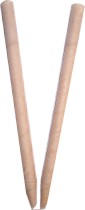 Natural Hand Made Bees Wax Ear Candles
Serving Size:
1 ear candle
9 inch / ear candle

Ingredients :
Cotton Cloth and Bees Wax.

Safety Note :
READ SAFETY INSTRUCTIONS CAREFULLY. MAY BE A FIRE RISK WHEN USED CORRECTLY. KEEP OUT OF REACH OF CHILDREN. USE WITH AN ADULT PARTNER ONLY.


Natural Bees Wax Ear Candles
Ear Candles Can Help Ear Ache, Ear Wax Build Up and Ear Pain,
Remove unwanted ear wax : Use natural ear candles for a gentle yet effective solution to remove built up ear wax. A wax build up can be the cause of some common ear problems such as acute ear infections, ear ache, hearing loss, sinus congestion, ear pain, ear itching, allergies, ringing in the ear, tinnitus, vertigo or dizziness. May be used with homeopathic ear drops or ear oil.
Ear candles : Ear candling is quite simple, but proper care must be taken to ensure correct safety and fire prevention. Always use the ear candles with the help of an adult partner. Do not allow children to use ear candles. Ear candles must be used under adult supervision at all times.

History of Ear Candling : This ear cleaning technique has been around for centuries. It is a safe, natural, and effective method. Conventional ear cleaning processes normally never come close to removing what this gentle technique can remove. This "new" method of caring for our ears has been with us for thousands of years dating back to the ancient Chinese, Greeks, and Egyptians. Even our own native American Indian tribes used this procedure.

An ear candle involves the use of a custom made, hollow fabric cone that is coated with beeswax. While you lye comfortably on a cushioned table, the hollow candle is placed gently in the outer opening of the ear. Many adults use this ear cleaning technique as a regular part of their overall health program. Years of built-up debris can be removed in your first few candling sessions! Imagine what a steady candling schedule can do for you!

Ear Candling Directions : Always read instructions very carefully before you begin your candling session. It is important to always have an adult partner to help you. All children must be supervised by an adult at all times. Once ear candles have been lit they must be watched and supervised until they are extinguished. Do not leave unattended or try this procedure on your own, this may result in a fire.

First be sure to use a room with plenty of ventilation, however, insure to keep the room draft free. Make sure you have a bucket of water, 2 flame retardant cloths, scissors and barrier plate (a thick cardboard plate - not plastic).

Lye down and relax horizontally with the ear in a vertical position, preferably on a massage table with the head resting on a pillow covered with a flame retardant flannel. Ask your adult supervisor / partner to stand or sit next to you while performing the candling process.

First cover around your ear and shoulders with a flame retardant cloth, make sure the bucket of water is close. Then insert the tip of the ear candle about an inch through the thick paper barrier plate (which prevents wax dripping on you) and light the other end of the candle. Hold the barrier plate with the ear in an upright position in the ear canal. The ear candle should block the auditory canal. If smoke escapes, adjust the ear candle since this usually means that there is no seal. In such cases there may be a slight powdery residue on the ear, which will come off with a damp cloth. Ensure that your adult partner is always watchful of the ear candle as it burns. Allow the ear candle to burn down about +- 3.5 inches or until there is more than an inch of unburned candle left. Remove the burning candle and extinguish the end in the bucket of water.

You may find some candle wax in the ear candle once you open it (cut it open once you have extinguished the flames). Sometimes ear candles pull wax from within, so do not be alarmed.

You could treat your ear with more than one ear candle. This may be necessary in cases where there is an ear ache or blockage. May be used with homeopathic ear drops or ear oil.


BUY 1 Get 1 FREE
Ear Candles
Length : 235mm / 9 inch Code : 9010
Price $ 7.45 (2 for 1)
Shipping and Handling $ 4.95 : Free shipping over $50

Safety Note : READ SAFETY INSTRUCTIONS CAREFULLY. MAY BE A FIRE RISK, TAKE PRECAUTIONS. KEEP OUT OF REACH OF CHILDREN. USE WITH AN ADULT PARTNER ONLY.
Do not perform ear candling on yourself without assistance. It is recommended that at least 2 people are available to assist in the ear coning process, and to pay close attention to insure that the ear cones are removed before they burn too low. It is also important to have a place to properly extinguish and discard the burning ear cones. Keep flames away from hair, skin, clothing, and any other flammable material.

This is a flammable product, therefore NaturesBrands.com, NaturallyDirect.net or the Manufacturer make no warranties, expressed or implied regarding the fitness and use of this product. Users of this product accept full responsibility for use and property damage. We are not able to make any medical claims regarding ear candling and ear candling is strictly a home remedy.

Back to top of page